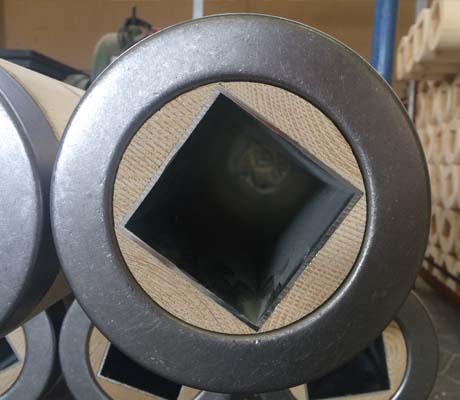 Wooden cores with glued bonding continuous square aluminum profile tube equipped with a steel end cap reinforcement at both ends.
Production possible with different variations in diameter, size and completion:
- The diameter can vary from 80 up to 400 mm.
- Lenght (width) from 70 up to 4000 mm.
- A square continuous tube center from 35 up to 250 mm.